For LEED
Consultancy
/ IGBC
Certifications
, Green Building
Design
, Green Homes, Green Factory Buildings, Green SEZs, Green Townships
&
Energy Audits
-
www.greentekindika.com
NDTV Correspondent, Updated: August 30, 2011 20:23 IST.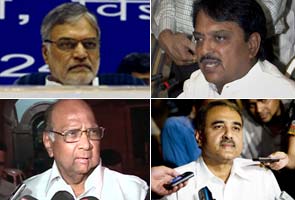 New Delhi
:

The cabinet has not cleared the new Sports Bill, which is meant to increase considerably the transparency of all sports bodies, including the Board of Control for Cricket in India (BCCI).

Sports Minister Ajay Maken has been asked to revise the bill.
At least five of the ministers present at the cabinet review today have a conflict of interest because they head sports bodies.

They include Vilasrao Deshmukh, Sharad Pawar, Praful Patel, Farooq Abdullah, and CP Joshi.

Concerns voiced reportedly centred upon whether the Bill would impinge too far upon the autonomy of sports bodies
The bill's headline lay its attempt to increase the financial accountability of the BCCI, one of the richest sports organizations in the world.

To enable that, the Sports Ministry wanted the Right to Information (RTI) Act to apply to the BCCI, allowing the public to request financial and other details of the cricket board.
This morning, Mr Maken said he wanted the National Sports Development Bill 2011 to be introduced in Parliament during this current session which ends on September 8. That is no longer possible.

"We need reforms in sports, which we hope the National Sports Bill will bring. I am hopeful that the Parliament will be unanimous on this Bill," he had said.
In addition to its firm stand on the BCCI, the bill wanted administrators of all sports bodies to be 70 or younger; it introduced a limit of two terms for all sports administrators.

Features like these have met with stiff resistance in the past by sports federations who are often headed by politicians cutting across party lines. More than 50% of the country's cricket associations are led by politicians.