For LEED
Consultancy

/ IGBC

Certifications

, Green Building

Design

, Green Homes, Green Factory Buildings, Green SEZs, Green Townships

&

Energy Audits

-
www.greentekindika.com
NDTV Correspondent, Updated: August 12, 2011 16:39 IST.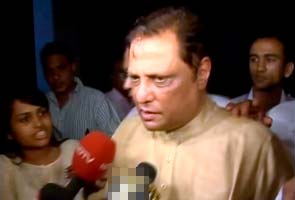 Mumbai: The Bombay High Court has granted bail to stud farm owner Hasan Ali Khan, on a cash surety of Rs. 5 lakh. Ali, 58, who allegedly has 8 billion dollars stashed in Swiss banks, is accused of money laundering.
The conditions are that Ali is not allowed to leave Mumbai, has to present his passport and be available for further questioning by the Enforcement Directorate (ED) and the Income Tax (I-T) Department. Ali collapsed in court after the order.
Ali's money trail first emerged in 2008, when the I-T department told the Bombay High Court about his tax evasion. His Swiss accounts were revealed during a raid.
Ali's is a classic case of rags to riches - though not without its brushes with the law. Till the late 1990s, Ali, along with his wife Mehbooba Khan and two sons, lived in Banjara Hills - one of the most expensive addresses in Hyderabad.
Here, between 1990 and 1992, he was an accused in six cheating cases. As a result his detractors gave him the title of Chor Hasan.