For LEED Consultancy, Green Building Design, Green Homes, Green Factory Buildings, Green SEZs, Green Townships,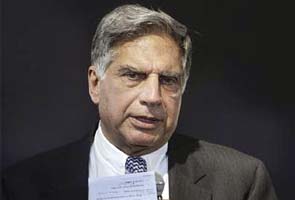 Mumbai: Ratan Tata has challenged allegations that his company made a R

s.

20-crore donation to a hospital in Tamil Nadu as a bribe to former Telecom Minister A Raja.

The CBI is investigating Mr Raja and some of India's biggest telecom operators for cheating the government. Mr Raja allegedly sold mobile network licenses and frequency at low prices to companies who gave him kickbacks. Mr Raja was arrested in February.

Yesterday, Shahid Balwa, the owner of Swan Telecom, who is also in jail for the telecom scam, said in court that Mr Tata had donated 20 crores to a hospital in Mr Raja's constituency of Perambalur. Mr Balwa alleged that the CBI is deliberately not investigating Tata Teleservices' role in the telecom scam.

Speaking to reporters today, Mr Tata said, "Not even one paisa was paid to Mr. A Raja. The money was for the hospital and medical equipment meant for people. Since no hospital was built and no equipment was purchased, no money was paid. We do not make payments in advance. The statements made in court are to create a diversion."
On the same count, is that if the Scam went undetected and he was not jailed, the A. Raja's Hospital would have been built, the Medical

Equipment
would have been bought and Tatas would have paid that Rs. 20/- Crore!
Or was it that Tata's haven't received spectrum allocations as expected so no money was paid to the A. Raja's Trust!
Which of the above is correct, Mr. Tata?