For

US-LEED, LEED India, IGBC Green Homes, Green Factory Buildings, Green SEZs, and Green Townships

:

www.greentekindika.com
Have you read, "
Mayhem of the Miserables
!
" available @ US$ 1/- with
the Smashwords Summer/Winter promotion, ending July 31, 2011
NDTV Correspondent, Updated: July 09, 2011 15:11 IST.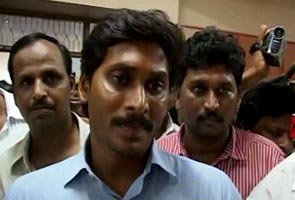 Hyderabad: Jagan Reddy, son of charismatic Andhra Pradesh leader YS Rajasekhara Reddy and president of YSR Congress, has joined the Telangana bandwagon.

Hitting out at Congress government, Jagan said, "The Congress is talking in two voices on Telanagana and it has failed to keep its own word."

He went on to blame the Congress-led Central government for deaths of Telangana youth.