FOR LIGHTER READING, Download your free copy of "
My First Beer
"
Now with the Smashwords Summer/Winter promotion, ending July 31, 2011
NDTV Correspondent, Updated: July 27, 2011 16:40 IST.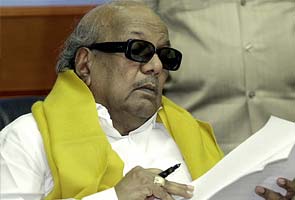 Chennai: More trouble for the DMK, which is a party currently battered by a succession war and the telecom scam. The PMK has opted out of the alliance with the DMK in Tamil Nadu.

In the state elections in April, the PMK won just three of the 30 seats it contested. Its leaders say they are disillusioned with the results.

The DMK's performance in the elections was its worst ever; party chief M Karunanidhi was voted out as Chief Minister. His sons - MK Alagiri and MK Stalin - are bitter rivals and are feuding over who should replace Mr Karunanidhi as President.