FOR LIGHT READING, Download your free copy of "
My First Beer
" Now
with
the Smashwords Summer/Winter promotion, ending July 31, 2011
Nitin Gokhale, Updated: July 18, 2011 19:51 IST.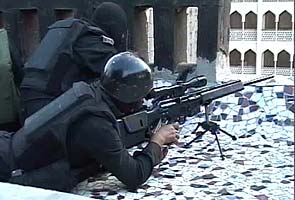 New Delhi: Through the grotesque narrative of 26/11, it was the commandos of the National Security Guard (NSG) who India turned to for help. As they stormed hotels and the Jewish outreach centre of Chabad House, they were the men who finally got the job done.

The inquest of India's worst-ever terror attack revealed how this, India's elite commando force, was forced to battle with outdated equipment and limited training.

A national alert was sounded for a massive makeover of the NSG.

Last week, serial blasts in Munbai hurtled across an evening rush hour. 19 people were killed, more than 131 injured. And it's just as well that the NSG was not needed till after the trio of explosions to help collect evidence.

The list of equipment required to modernise the commandos has been paralysed by red tape. 150 new German-made sniper rifles asked for in 2009 have yet to be bought because the proposal to buy them off-the-shelf was turned down. Instead, the order was clubbed with requirements listed by other central police organisations. So our commandos use vintage rifles from the 1990s.

Mark my words, most likely, the NSG units providing 'Z' Category Security to our VVIPs must be better equipped, while tho the units deployed against possible terror are grossly neglected!