For

US-LEED, LEED India, IGBC Green Homes, Green Factory Buildings, Green SEZs, and Green Townships

:

www.greentekindika.com
Have you read, "
Mayhem of the Miserables
!
" available @ US$ 1/- with
the Smashwords Summer/Winter promotion, ending July 31, 2011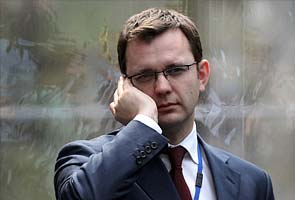 London: London police on Friday arrested Andy Coulson, the former News of the World editor who also served as the prime minister's former communications chief, in relation to Britain's tabloid phone-hacking scandal.

London police said a 43-year-old man was arrested Friday morning over allegations of phone hacking and police bribery and was in custody at a London police station. They did not name him but offered the information when asked about Coulson.

The Murdoch media empire on Thursday shut down the 168-year-old muckraking tabloid. The paper has been engulfed by allegations its journalists paid police for information and hacked into the phone messages of celebrities, young murder victims and the grieving families of dead soldiers.

It comes just as media baron Rupert Murdoch is seeking U.K. government clearance for a euro12 billion ($19 billion) bid for full control of British Sky Broadcasting, a prize far more valuable than his British stable of newspapers.

Earlier Friday, Prime Minister David Cameron admitted that British politicians and the press had become too cosy and promised to hold two full investigations into activities at the News of the World tabloid and into future media regulation.