FOR LIGHT READING, Download your free copy of "
My First Beer
" Now
with
the Smashwords Summer/Winter promotion, ending July 31, 2011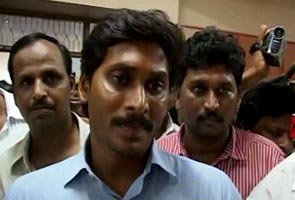 New Delhi: The Supreme Court has refused to stop the Central Bureau of Investigation (CBI) inquiry into the sizeable fortune of Andhra Pradesh politician Jagan Mohan Reddy.

"If the court finds nothing against you, it will be good for you," the Supreme Court said to Mr Reddy's lawyer.

Last week, the Andhra Pradesh High Court asked for a preliminary inquiry to check allegations made - mainly by other politicians - that Mr Reddy's assets multiplied illogically fast while his father, YSR Reddy, was Chief Minister of Andhra Pradesh. YSR, as he was known, died in a helicopter crash in 2009.

In April his year, Mr Reddy declared assets worth R

s.

365 crore, establishing him as one of India's richest politicians.

The High Court asked the CBI to complete the inquiry in two weeks. The case against Jagan Mohan has been filed by Shankar Rao, a minister in the Congress government in Andhra Pradesh. Several other leaders from the Telugu Desam Party (TDP) have supported Mr Rao's petition. Mr Reddy's lawyers say the case against him is aimed at derailing his growing political popularity. He has blamed the Congress for political vendetta. When his lawyers raised this in the Supreme Court, the judges hearing his case asked, "Why are you scared of a probe?"
True, why should anybody be afraid of a thorough probe, if s/he hasn't nothing to hide?