www.greentekindika.com
FOR LIGHT READING, Download your free copy of "
My First Beer
" Now
with
the Smashwords Summer/Winter promotion, ending July 31, 2011
NDTV Correspondent, Updated: July 19, 2011 12:17 IST.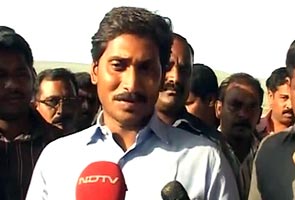 New Delhi: An Andhra Pradesh court has asked the Central Bureau of Investigation (CBI) to investigate the sizeable fortune of politician Jagan Mohan Reddy. Today, the MP asked the Supreme Court to over-rule that order.

In April this year, Jagan declared assets worth 365 crore rupees, making him one of the richest politicians in India.

Last week, the Andhra Pradesh High Court ordered a preliminary inquiry by the CBI into wealth accumulated by Jagan, whose father, YSR, was Chief Minister when he died in a helicopter crash in 2009.