FOR LIGHTER READING, Download your free copy of "
My First Beer
" Now
with
the Smashwords Summer/Winter promotion, ending July 31, 2011
rediff.com / Last updated on: July 23, 2011 18:41 IST.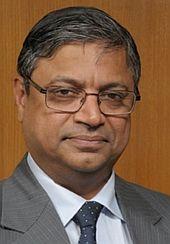 Senior advocate Rohinton Nariman is all set to be appointed as the new Solicitor General of India, the second senior most law officer of the country, in place of Gopal Subramanium, who quit recently.
Sources said that the government has decided to appoint him as the next Solicitor General, a proposal to which he has given his consent.
"The formal notification on his appointment will be issued next week after the Appointments Committee of Cabinet gives its seal of approval," they said. 55-year-old Nariman, son of an eminent jurist Fali S Nariman, was in the race for the post after Subramanium resigned as Solicitor General in the wake of Nariman Jr being appointed as special counsel to represent government in a 2G related case in the Supreme Court a fortnight ago, apparently without his knowledge.
Nariman has been appearing in various constitutional and corporate cases in the Supreme Court and high courts.
He argued for Mukesh Ambani's Reliance Industries [ Get Quote ] Limited, along with senior advocate Harish Salve in the dispute over the supply and pricing of gas from Krishna-Godavari basin between the Ambani brothers.