FOR SUNDAY LIGHT READING, Download your free copy of "
My First Beer
" Now
with
the Smashwords Summer/Winter promotion, ending July 31, 2011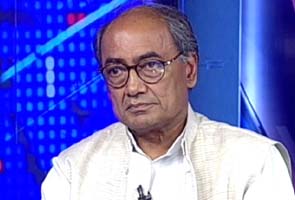 Shajapur: Bharti Yuva Morcha members raised black flags against senior Congress leader Digvijaya Singh for his alleged comments that RSS was "making bomb factories" and their role should be probed in connection with the Mumbai serial blasts.
BJP and RSS workers protested in Shajapur in Madhya Pradesh, where Digvijaya reached late night yesterday. Some BJP and RSS workers waving black flags surrounded Digvijaya's car, later the protests turned violent as clashes occurred between Congress workers and the BJP, RSS men. The police had to lathicharge to bring the situation under control.

01) It was a fact that in the past a few terror attacks on Masques were traced to the radical elements of RSS;
02) It was also a fact that several other terror attacks were traced to the socalled Islamist Terrorists;
03) In the absence of any terror outfit - known or unknown - claiming responsibility for the July 13th., Mumbai Triple Bomb Blasts we have to wait till the current probe confirms who were behind those heinous acts;
04) Only for that reason both Maharastra Government and Government of India has refused to make any guesses on that;
05) In the meanwhile, as if he knows everything- through clairvoyance, Mr. Digvijaya Singh pointing his fingers towards RSS is not only not called for but also highly irresponsible!
06) And finally, knowing what type of a lose canon he is RSS or BJP need not take his lose talk seriously!