Have you read, "
Mayhem of the Miserables
!
" available @ US$ 1/- with
the Smashwords Summer/Winter promotion, ending July 31, 2011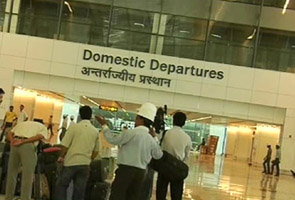 New Delhi: An Indian national against whom an Interpol red corner notice was issued for allegedly sexually assaulting four women and murdering one of them in Britain two years ago has been arrested in New Delhi.

Aman Vyas was arrested from the Indira Gandhi International Airport while he was allegedly trying to flee to Bangkok on Sunday, CBI spokesperson said today.

Vyas, who went to the UK in 2007 on a student visa, had allegedly raped three women and murdered one of them between March 24 - May 30, 2009.

He was accused of raping there women aged 59, 46 and 35. The youngest of them was allegedly murdered by him. Vyas has also been accused of sexually assaulting and attempting to murder another woman.

The information about the alleged sexual attacks emerged after the murder of the woman who was raped and strangled to death while she was returning to her boyfriend's address from a local supermarket in East London.