FOR LIGHT READING, Download your free copy of "
My First Beer
" Now
with
the Smashwords Summer/Winter promotion, ending July 31, 2011
Press Trust of India, NDTV / Updated: July 19, 2011 14:08 IST.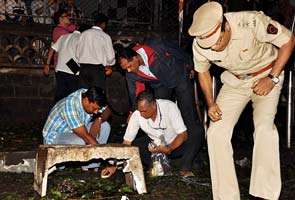 New Delhi:
As many as 65 diamonds, estimated to be worth
R

s.
25 crore, have been recovered from the Opera House blast site by rescue workers while cleaning the streets strewn with debris.
"The workers yesterday recovered 65 diamonds during the clearing work and the diamonds were later handed over to the police," Mumbai Diamond Merchants' Association member Sanjay Shah said.
The cost of these diamonds is estimated to be around
R

s.
25 crore, he added. Opera House, the country's largest diamond hub, was targeted in the 13/7 serial bomb blasts.