FOR LIGHT READING, Download your free copy of "
My First Beer
" Now
with
the Smashwords Summer/Winter promotion, ending July 31, 2011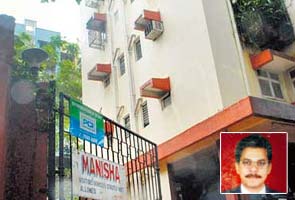 Mumbai: A 52-year-old Marol resident allegedly strangled both his parents, stayed with the corpses for two days, ate and drank beside them, and even tucked them in as if they were asleep, before fleeing the house when the bodies started rotting.

The MIDC police are on the hunt for the suspect, Moiz Bharmal, on the run after allegedly murdering his parents in their Marol residence sometime between Friday night and Saturday morning. He left a note behind, accusing his parents of being malicious to him after he lost his job.

The unsettling and gruesome crime was brought to the notice of MIDC police on Monday evening, after residents of Manisha Apartments located at Church Road, Marol, Andheri (East) complained of a foul stench, said cops.

"The residents thought it was a dead rat. But when the smell was traced to the first floor residence of Nooruddin Bharmal (87), they called his daughter, who stays in Chennai, as the apartment door was locked.

She told them to inform the police. A team of MIDC police reached the spot and broke open the door. Nooruddin, along with wife Zubeida (83) were found dead in the living room," said Suhas Varke, deputy commissioner of police (Zone X).

The police took the bodies to a nearby hospital, where preliminary examination revealed strangulation marks on their necks. Detailed post mortem reports are awaited. The level of decomposition suggests that both were killed two days ago, the police said.

"If the time of death estimated by doctors is correct, Moiz may have even stayed in the house for two days after killing his parents, as the house was only seen locked on Monday morning," said ACP Prakash Wadkar.