FOR LIGHTER READING, Download your free copy of "
My First Beer
" Now
with
the Smashwords Summer/Winter promotion, ending July 31, 2011

By RICHARD ESPOSITO, July 26, 2011.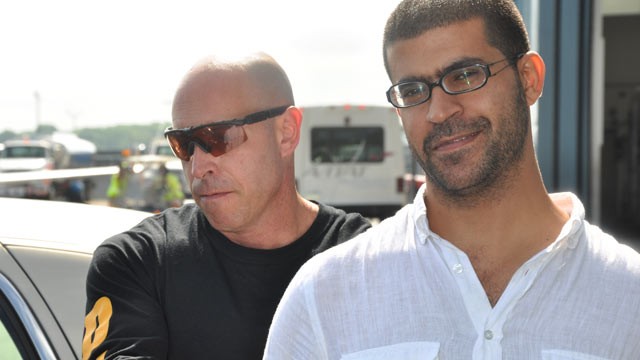 Siavosh Henareh has been named as a defendant in a case that investigators say concretely links the Taliban and Hezbollah in a weapons for drugs scheme.
Four men involved in two drugs-for-weapons rings that allegedly intended to supply Stinger missiles, AK-47 automatic rifles and U.S. carbines to the Taliban and material support to Hezbollah were arrested following a pair of Drug Enforcement Administration sting operations, officials in New York said today.
At least two of those men, Lebanese national Bachar Wehbe and Afghani national Tazar Gul Alizai, are in the U.S. and slated to appear before a federal court in Manhattan, according to federal law enforcement sources.
Investigators said that Gul Aliza, an alleged Taliban member, was busted selling assault rifles and large amounts of heroin to an undercover DEA agent in Kandahar, Afghanistan.
Meanwhile, Bachar Wehbe, a Lebanese alleged member of Hezbollah, and two other suspected Hezbollah associates were also busted by federal DEA agents posing as high grade weapons dealers. These three were planning to use money from the heroin sales to buy Stinger surface-to-air missiles, AK-47 rifles and M-4 rifles, investigators said. Wehbe's alleged confederates, Siavosh Henareh and Cetin Aksu, are in custody in Romania and awaiting extradition to the U.S.