Download your free copy of "
My First Beer
" Now
with
the Smashwords Summer/Winter promotion, ending July 31, 2011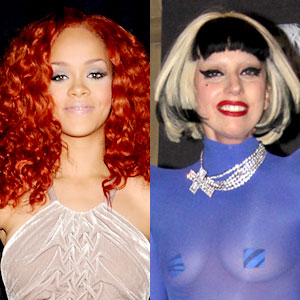 Frank Micelotta/Fox/PictureGroup via AP IMAGES; GDA via AP Images.
First it was Megan Fox. Now it's Lady Gaga. There doesn't seem to be any chick that Rihanna can't beat these days.
Earlier this week, Armani ditched the former Transformers star and replaced her with the S&M-lovin' songstress as the face of their swanky lingerie line.
And now, Ri-Ri is snatching social media titles from her pop star cohorts, besting Gaga to become the most popular female star on Facebook. So just how close a race was it?

Full Story at,