For

US-LEED, LEED India, IGBC Green Homes, Green Factory Buildings, Green SEZs, and Green Townships

:

www.greentekindika.com
Have you read, "
Mayhem of the Miserables
!
" available @ US$ 1/- with
the Smashwords Summer/Winter promotion, ending July 31, 2011
NDTV Correspondent, Updated: July 09, 2011 23:34 IST.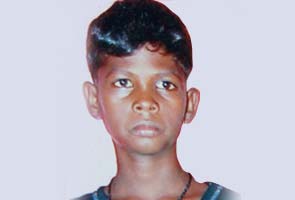 Chennai: A week after a 13-year-old boy was shot dead inside an Army residential complex in Chennai, sources have told NDTV there has been a breakthrough in the case.

Army sources have told NDTV that a retired officer has been taken into police custody this evening. The retired officer, who was staying in the officer's block opposite to the place of the incident, was handed over to police for questioning yesterday.

Dilshan, a Chennai teenager, was killed by a bullet while picking almonds, with his friends, inside the Island Grounds Army Residential complex in Chennai on Sunday.

The CB-CID, which is investigating the case, on Thursday, confirmed the use of a rifle in the murder. It also interrogated a few Army officers including a Lt Colonel in connection with the case.

Earlier, Chief Minister Jayalalithaa blamed the Army for the death of the teen.