For

US-LEED, LEED India, IGBC Green Homes, Green Factory Buildings, Green SEZs, and Green Townships

:

www.greentekindika.com
Have you read, "
Mayhem of the Miserables
!
" available @ US$ 1/- with
the Smashwords Summer/Winter promotion, ending July 31, 2011
NDTV Correspondent, Updated: July 09, 2011 18:34 IST.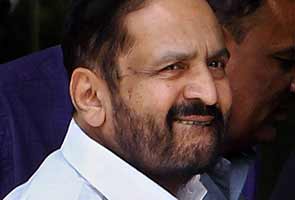 New Delhi: Problems seem to be mounting for sacked Commonwealth Games (CWG) chairman Suresh Kalmadi. The Income Tax (I-T) department has now blamed Mr Kalmadi for "serious lapses of control" during his reign as the chairman of the CWG Organising Committee (OC). In a notice sent to the Committee, details of which have been accessed exclusively by NDTV, the I-T department has imposed tax liabilities of more than R

s.

40 crore on the body.

The agency has found that during Mr Kalmadi's stint as the OC chief, crores of rupees were spent which were not in conformity or linked with the objectives of the Organising Committee which was tasked to run the multi-nation sporting extravaganza. This included sending a huge contingent of people for the Beijing Olympics who had no apparent link with sports.