FOR LIGHTER READING, Download your free copy of "
My First Beer
"
Now with the Smashwords Summer/Winter promotion, ending July 31, 2011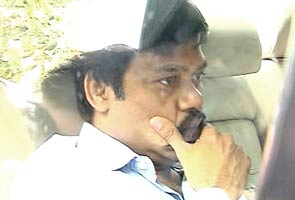 New Delhi: The CBI sources have said that there is a possibility that Sadiq Batch's suicide note has been forged adding that it has been sent for forensic examination.

Mr Batcha, who was being interrogated by the CBI in connection with the 2G spectrum scam, was found hanging in his home in Chennai two months ago. He was a close aide of former telecom minister A Raja who is in Tihar Jail in connection with the scam.

In his note, Mr Batcha wrote that he blamed nobody for his death, but that he was embarrassed by "raids and media limelight over the 2G spectrum scam."



01) As soon as the so-called suicide and the

subsequent

finding of a suicide note of A. Raja's close aid Sadiq Batcha came out, many of us suspected that those who could hang him in his own home could very well plant such fabricated suicide note!
02) If the CBI's above contention is proved, A. Raja will face a conspiracy to murder in addition to the present 2G Scam Allegations!!
03) Its simply logical to eliminate his, for Sadiq Batcha knew too much and was rumoured to be negotiating with the Investigating Agencies to become an approver in the 2G Case!!!
Full Story at,