For

US-LEED, LEED India, IGBC Green Homes, Green Factory Buildings, Green SEZs, and Green Townships

:

www.greentekindika.com
Have you read, "
Mayhem of the Miserables
!
" available @ US$ 1/- with
the Smashwords Summer/Winter promotion, ending July 31, 2011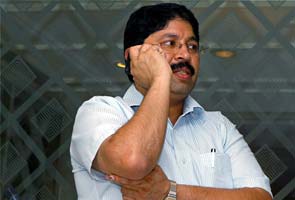 New Delhi: Dayanidhi Maran today ended days of national speculation by meeting Prime Minister Manmohan Singh and handed him his resignation from his post of Union Textile Minister. The CBI had said in court yesterday that it had evidence against him in the telecom scam.

On his way to the PM's 7 Race Course Road residence, the DMK leader had already taken the red beacon off his car. He drove straight in, held a short meeting with the PM and then left without speaking to the media waiting outside. (Read: Who is Dayanidhi Maran?)
Earlier this morning, Mr Maran pointedly attended a Cabinet meeting. Sources said attendance was high - virtually every minister was present- and that no reference was made to the allegations made just 24 hours ago against Mr Maran by the Central Bureau of Investigation (CBI). Mr Maran, who is Textiles Minister, was the first to leave when the meeting ended a little after noon.
Good to hear that; even otherwise he would have been sacked!