Download your free copy of
"
My First Beer
"
with
the Smashwords Summer/Winter promotion, ending July 31, 2011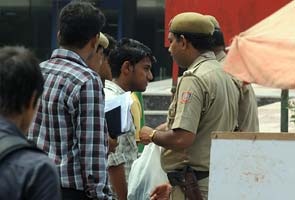 Mumbai: Rakesh Maria, Chief of the Maharashtra Anti-Terror Squad, this evening confirmed that ammonium nitrate was used in the trio of blasts that struck Mumbai last evening. Home Ministry sources have described the Improvised Explosive Devices (IEDs) as sophisticated. They were triggered via alarms set on smart-phones. In two of the blasts, two kilos of explosives were used.

He refused to elaborate on whether a dead body recovered with electric wires was suspected to be a suicide bomber. The corpse was found at the JJ Hospital in Mumbai, one of several hospitals treating those injured in the blasts.

Mr Maria said that the blast at Opera House took the heaviest toll - 10 people were killed here and 73 injured. The IED here was placed in a garbage dump. Seven people were killed and 50 injured at Zaaveri Bazaar where the IED was placed on a motorcycle under an umbrella. At the blast at a bus stand in Dadar, ten people were injured.