FOR SUNDAY LIGHT READING, Download your free copy of "
My First Beer
" Now
with
the Smashwords Summer/Winter promotion, ending July 31, 2011
July 17, 2011

By

U. Sudhakar Reddy

Correspondent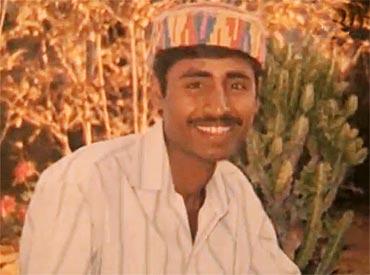 Photo Courtesy:

rediff.com.
The National Investigation Agency and Mumbai ATS are interrogating Indian Mujahideen operative and city techie Danish Riyaz, who is currently lodged in Sabarmati Jail in Gujarat, for clues regarding the Mumbai blasts.
Sources said that Riyaz and Tauqeer, alias Abdul Subhan, played a key role in the regrouping and revival of the Indian Mujahideen after key operatives were arrested and carried out their operations from Ranchi.

The police suspect that Tauqeer, Maharashtra native wanted for his roles in serial blasts across the country involving Indian Mujahideen in the past four years, also had a hand in the recent Mumbai blasts.