www.greentekindika.com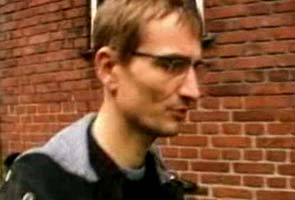 New Delhi: The CBI has lost its case to have Kim Davy extradited to India. The Danish High Court has rejected Denmark's decision to send Mr Davy to stand trial in India for what's known as the Purulia Arms Case. The court said it was refusing the extradition on humanitarian grounds. The five judges expressed concern about reports of overcrowded prisons, police torture and poor human rights records in India.

Mr Davy, who is 49, is wanted by India for dropping AK-47 rifles, anti-tank grenades rocket launchers and over 25,000 rounds of ammunition over Purulia in West Bengal on the night of December 17, 1995.

The CBI claims the weapons were meant for a sect called the Ananda Marg, who wanted to revolt against West Bengal's Communist government.
After Kim Davy threatening to expose the politicos behind the Arms Drop deal to overthrow the then Left Front Government, through armed disturbance, the CBI seems to have cooled down its hot pursuit of Kim Davy as he would be more damaging in India than abroad!
As to the comments of the five judges on poor human rights conditions in India, the prime reason stated for the denial of the extradition, we will have to wait the official response to it.