LEED Consultancy, Green Building Design, Green Homes, Green Factory Buildings, Green SEZs, Green Townships.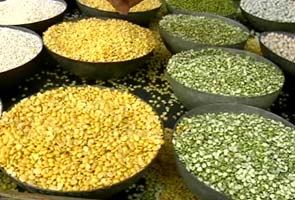 New Delhi: The National Advisory Council, which is headed by Sonia Gandhi, has finalized its draft of the Food Security Bill. Mrs Gandhi will forward this document to the Prime Minister.

The historic Food Security Bill entitles 75% of India to highly-subsidized foodgrains.

The Bill says two types of households are eligible for discounted grain - "priority households" which are below the poverty line (BPL); and "general households" which consist of Lower Middle Class families.
I leave it the best judgement of the experts but, what I feel is, India also needs, very badly, 'National Water Security Act.' - both for potable & domestic usage as well as irrigation purpose; what needs to be done is to 'water conservation measures' as a national cultural practice!