www.greentekindika.com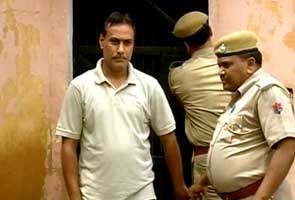 Jaipur: In a huge embarrassment for teachers across the country, a professor at the Rajasthan University has been arrested for allegedly demanding sexual favours from his student.

The victim has alleged that her research guide Dr R K Singhal of the Physics department was harassing her for months.

The professor asked the girl to have sexual relations with him if she wanted to complete her PhD. Besides molesting her in February, Singhal and his colleague S N Dolia allegedly even blackmailed the student by morphing her face onto some obscene pictures.

"While submitting her PhD thesis, the victim was asked for sexual favours by the teacher. Our preliminary investigation has found that the allegations are true and so we have arrested the Professor," said BL Soni, Commissioner of Police, Jaipur.

Students at the Rajasthan University are enraged. "The way a teacher has asked for sexual favours is shameful for our university. We won't tolerate this," said one of them.
01) Modern day gurus are paid by the employing institutions; but like our babus they too demand bribes for doing their officially assigned duties: these professors have asked it in kind.
02) This is not the first case where gurus demanding sexual favours of students nor is it going to be the last one;
03) Only a few days ago, in my neighbourhood in

Hyderabad

a School Principal had molested a little kid of thirteen and he was beaten blue & black by the kid's family and others, in the full public view of the TV Channels!
04) During the whole ordeal that lasted for about half-an-hour, I saw no 'shame' on his face, only the 'fear' of being beaten!
05) And for him, that was the latest of the many such previous

assaults

on his teachers and other students, who simply chose to quite the

institution

but not complained, for fear of social ridicule!!